I've been planning a big Johnny Weir post but have yet to get around to it, unfortunately. Hopefully I'll have one ready for when he takes home an Olympic medal on Thursday.
I do have to do one quick update on another male figure skater, though. Meet Florent Amodio.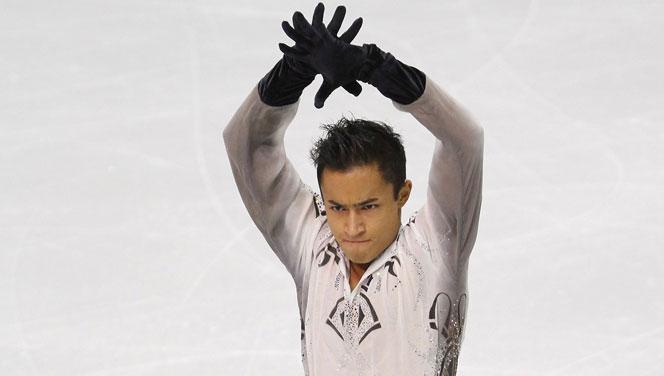 I'm in love. He's 19, Brazilian, but was adopted by a French couple after he was abandoned when he was four. He's overcame a knee-disease only to recuperate and make it to the Olympics, stealing my heart. But most importantly, he brought us this:
And this (just skip to the part where he takes his jacket off):
You all already
know how I feel
about hilarious, sassy, and modern ice skating routines! And now that Johnny's leaving the ice I need another figure skater to dominate my heart. There's not a doubt in my mind that I've found him. Love you, Florent! Can't wait to marry you and have adorable triple-axeling, ice-dancing babies.