With so many amazing television shows on the on their way out or on their way to suckdom (Battlestar, Heroes, Flight of the Conchords, LOST, Gossip Girl) I am getting so excited about upcoming series debuts or just discovering new series, especially since so many feature so many of my favorite VMars LoVers. Here's a little run-down of where we can spot all of our old besties.
1. Jason Dohring in Washingtonienne (HBO) and Party Down (Starz)
Washingtonienne:
"A comedy that revolves around the professional and personal lives of three smart, sophisticated twenty-something girls working on Capitol Hill. "
The show also stars Amanda Walsh who is a fellow Veronica alumn playing Meryl in the season three episode "Of Vice and Men." I don't know how good this one will be but I'll give it a shot. It is HBO so it won't be horrible I think.
Party Down:
"A group of actors move to LA to make it big, but end up working as caterers."
This is a Rob Thomas show. Enough said. This is the best place to catch all your V faves and it's on Starz so hopefully it'll be racey and wonderful. Maybe with some of that great race humor for Veronica that we all loved (V: Do you have any enemies? W: You mean, besides the KKK?)


2.Francis Capra in Castle (ABC)
(Yeah, he IS the kid from Kazam)
It's only a one episode gig, but I'd watch anything for Weevil. Plus, Nathon Fillion's on it and even though I wasn't a Firefly fan I know the man has pretty good taste.


3. Enrico Colantoni in Flashpoint (CBS) and ZOS: Zones of Separation (?)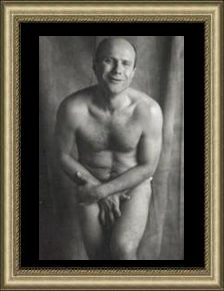 Flashpoint:
"A television program about a special tactical team that rescues hostages, busts gangs, defuses bombs, and takes on other tough cases."
ZOS:
"The best Canadian show on television"
I'm much more interested in the second show, mainly because it's Canadian and they gave me Degrassi and Celine and the fact that Papa Mars is playing a character named "Speedo Boy." It's also described as a Drama and War show so I'm interested how Canada, Speedos, and War all fit together.
4.Ryan Hansen in Lily (CW) Rockville, CA (CW online), and Party Down (Starz)
(RIP Beav)
Though I'm a little doubtful of the Gossip Girl spinoff, now that Dick has signed on to be one of Lily's lovers I am on the edge of my seat. Plus, Gia is playing Lily's sister so maybe Dick will finally realize his goal of tapping that too. If he plays any character other than Dick Casablancas /JJJ (from That's So Raven of course) I'll be a little angry. I only love Dick because he's my big hunky beef man. I think Julie Brown said it best in Earth Girls Are Easy: I like 'em big and stupid. Or short, trashy, and gay. Either one, for me.
And Rockville's produced by Josh Schwartz who aced the California teen show (at first) with The OC so I might give it a shot. It's a webseries though, so it can't be that great.
5.Teddy Dunn in Nothing
What has two thumbs and doesn't give a flying fuck about Teddy Dunn unless he's faking drunk? Thiiiis girl!
6. Andre in Big Love (HBO)
So I used to watch Big Love when it was first on and then I stopped having HBO and never quite got back into it. With Tina Majorino and Amanda Seyfried I think I might have the right motavation to start again.
7.Chris Lowell in Private Practice (ABC)

Each time I watch season three I fall in love with Piz a bit more, but even his charm could never get me to watch the spinoff when I've fallen off the Grey's wagon.
8. Amanda Seyfried in Big Love (HBO)
See #6
9. Ken Marino in Reaper (CW), In the Motherhood (ABC) and Party Down
I haven't seen that many episodes of Reaper but what I have seen is so incredibly hilarious and underrated. I think I might go DVD it from Abeid or Rentertainment BF this summer. And In the Motherhood has Cheryl Hines and Megan Mullally. That's a pretty solid trifecta of at least a its-bad-but-so-good show possibility.
10. Alyson Hannigan in How I Met Your Mother (CBS)
This is probably my favorite show that I've never actually watched. It's on top of my summer watch list. Right now I'm re-watching some Buffy so that will get me through my Alyson Hannigan withdrawl until then.
11. Ryan Devlin in Party Down (Starz)
Mercer totally gave me the skeevs even before the thought that he was the Hearst rapist ever crossed my mind but I feel like he has an inner "Got Me Again!" that will just crack me up in this show.
12. Adam Scott in Party Down (Starz)
Speaking of people who skeeved me out on Veronica Mars who are rapists (this one of the statutory kind), I feel like I will just loooove V's favorite teacher/big letdown in this show. I think in Party Down I'd let him put on Rolling Stones and roll around in his black satin sheets.